My Blog
Posts for: February, 2018
By Healthwest Dental Associates
February 16, 2018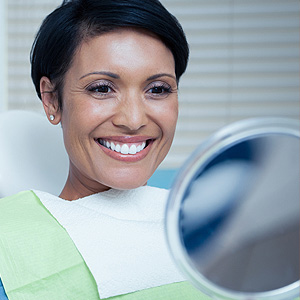 "Redesigning" a smile is a lot like remodeling a house: the technicalities of construction must blend seamlessly with what is perceived as elegant and beautiful. The first aspect — the proper materials and techniques to achieve a sound restoration — is absolutely crucial. But the aesthetic is just as important for assuring the final restoration evokes beauty and style.
Balancing these two aspects of a smile makeover requires thoughtful intent and planning. What may be pleasing aesthetically may not be technically feasible; but what may be technically sound may not have that sought-after "curb appeal."
You and your dentist must work together to achieve the successful blending of these two aspects. That's why it's important for you to have full confidence in your dentist: that he or she is both technically skilled and experienced in cosmetic procedures and artistically aware of what will look best aesthetically.
The first step in your makeover is a thorough dental examination to determine the overall state of your oral health. With this "bigger picture," your dentist will have a better understanding of what's possible and practical for you and your situation. The exam may also reveal problems that should be treated first before any cosmetic work.
From there, you must communicate clearly to your dentist what you perceive as wrong with your smile and what you would like to have changed. While there are general principles of beauty best followed, your dental work could hypothetically take different paths depending on your desires and expectations. You might prefer a more "sexy" look or one that's "sophisticated." Or perhaps you only want subtle changes that still retain features expressing your individuality.
Ultimately, though, your expectations must line up with reality. Much like your house contractor, your dentist will advise you on what's both practical and possible. And with their experience in smile enhancement, they can also help you determine what will look most attractive given your facial structure and features.
With this preliminary planning, you can be confident as the work proceeds that the end of the project will be both exciting and satisfying. And just as with your newly renovated home, you'll be more than happy to share your smile with others.
If you would like more information on enhancing your smile through cosmetic dentistry, please contact us or schedule an appointment for a consultation. You can also learn more about this topic by reading the Dear Doctor magazine article "Beautiful Smiles by Design."
By Healthwest Dental Associates
February 01, 2018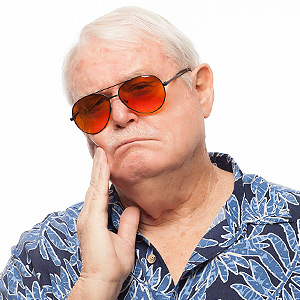 Vacationing abroad can be the trip of a lifetime — or a nightmare if you have a medical or dental emergency while traveling. Dental care in many locations around the world can be limited, expensive or even dangerous.
Here are 3 important things you should to do to prepare for a possible dental emergency during that dream vacation in a foreign country.
Have a complete checkup, cleaning and necessary dental work before you leave. Whoever said, "An ounce of prevention is worth a pound of cure," must have been a traveler. Better to take care of problems beforehand than have them erupt into an emergency far from home. Be sure especially to have decayed or cracked teeth repaired, as well as any planned dental work like root canal treatments before you go. This is especially important if you're flying — high altitudes can increase pressure and pain for many dental problems.
Research your destination's available dental and medical care ahead of time. Standards and practices in other countries can differ from those in the United States, sometimes drastically. Knowing what's available and what's expected in terms of service and price will help immensely if you do encounter a health emergency while traveling. A good starting place is A Traveler's Guide to Safe Dental Care, available at www.osap.org.
Know who to contact if you have a dental emergency. While it may be frightening having a dental issue in a strange place, you're not alone — there are most likely a number of fellow Americans in your location who can help. Have contact information ready for people you know or military personnel living in your locale, as well as contacts to the American Embassy in that country. And if you're staying in a hotel, be sure to make friends with the local concierge!
It's always unsettling to have a dental emergency, but especially so when you're far from home. Doing a little preparation for the possibility will help lessen the stress if it happens and get you the help you need.
If you would like more information on preparing for dental emergencies while traveling, please contact us or schedule an appointment for a consultation. You can also learn more about this topic by reading the Dear Doctor magazine article "Traveling Abroad? Tips for Dealing with Dental Emergencies."