My Blog
Posts for tag: nutrition
By Healthwest Dental Associates
March 16, 2019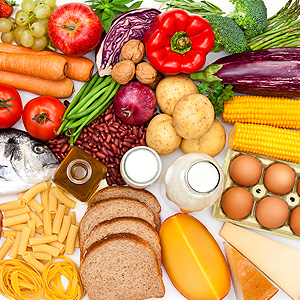 It's National Nutrition Month! Good nutrition is key to overall health, but poor dental health can have a big impact on your ability to get the right nutrients. Your mouth is the first step in the digestive system, so if teeth and gums are in poor shape, food choices can be severely limited. Here are some nutritional guidelines that will benefit your oral health as well as your overall health.
Get plenty of fruits and vegetables. Plant foods provide many oral health benefits:
Crunchy fruits and vegetables scrub debris from your teeth during chewing and stimulate the production of saliva, which neutralizes acid and helps rebuild tooth enamel.
Dark, leafy greens are a good source of iron, calcium and many vitamins that are good for your teeth and gums.
Several fruits have vitamin C, an essential for healthy gums.
Bananas have magnesium, which builds tooth enamel.
Many yellow and orange fruits supply vitamin A, which keeps the soft membranes in your mouth healthy.
Go for dairy. Dairy products—for example, cheese, milk and unsweetened yogurt—neutralize acid as well as contribute tooth- and bone-strengthening minerals such as calcium and phosphorus.
Eat whole grains. An excess of refined carbohydrates can lead to chronic inflammation, which contributes to gum disease and many other ailments. However, the complex carbohydrates found in whole grains work against inflammation.
Incorporate all food groups. Strive to eat a balanced diet that includes healthy foods from all food groups. For example:
Lean proteins are essential for keeping your teeth and gums healthy.
Good fats such as those found in salmon and nuts work against inflammation. In addition, nuts stimulate the production of saliva and contain vitamins and minerals to keep teeth strong.
Legumes are a great source of many tooth-healthy vitamins and minerals.
Limit sugary or acidic foods and beverages. Acid from certain foods and beverages can weaken tooth enamel, leading to cavities. The bacteria in your mouth feed on sugar and release acid that eats away at tooth enamel, causing cavities. How you eat and drink also affects dental health. For example, if you indulge in sugary treats, do so with a meal if possible so that other foods can help neutralize the acid. And if you drink lemonade or soda, don't brush your teeth immediately afterwards. Instead, wait at least 30 minutes before brushing to give your saliva a chance to neutralize the acid.
Getting the right nutrition for a healthy body requires good dental health, so it pays to take good care of your teeth. For a lifetime of good oral health, choose foods that keep your teeth and gums healthy, and don't forget to schedule regular dental checkups to make sure your teeth and gums are in great shape. If you have questions about diet and oral health, please contact us or schedule an appointment for a consultation.
By Healthwest Dental Associates
June 05, 2017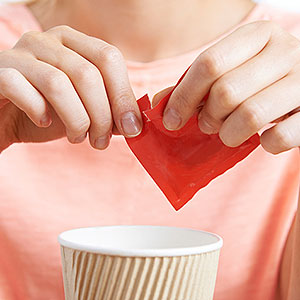 Refined sugar is a prime food source for disease-causing oral bacteria. As bacteria consume sugar they produce high levels of acid that over time can erode enamel and leave a tooth vulnerable for decay.
The solution to stopping this vicious process is simple: cut back on eating refined sugar. The reality, though, is a bit more complicated. Many of us seem genetically hard-wired with a "sweet tooth," perhaps a remnant of our early ancestors' sense that sweet foods were a safe means to obtain energy.
Food manufacturers likewise don't help with making this dietary change — the number of items with added sugar has ballooned over the last several decades. We can trace a lot of this back to the unintended consequences of past government guidelines that called for removing fat from processed foods. But this also removed flavor, so manufacturers began adding sugar (under a myriad of names) to compensate.
Sugar consumption is now a hot health topic for its suspected connection with inflammatory diseases like diabetes and cardiovascular disease, as well as dental health. We now have a love-hate relationship with sugar — we want to show it the door but we can't quite bring ourselves to let it go.
The situation has created a market for artificial sweeteners. The amount and types of sugar alternatives has exploded since saccharine first emerged in the early 1960s. With these increased choices, though, there have also been increased concerns over their health impact, including in the mouth.
This concern has prompted numerous research studies. The conclusion: artificial sweeteners don't adversely affect the health of most people. And, from a dental perspective, artificial sweeteners can have a positive impact on teeth and gum health because unlike refined sugar they don't promote oral bacterial growth.
In fact, one particular sweetener may be even more beneficial to your teeth: xylitol. This sweetener, which comes from a sugar alcohol that oral bacteria can't digest, is often found in chewing gums, hard candies or mints. Â In effect, xylitol "starves out" bacteria to help prevent tooth decay.
From a dental perspective, replacing sugar with an artificial sweetener (especially xylitol) can be advantageous. And less sugar could mean more good news after your next dental checkup.
If you would like more information on artificial sweeteners, please contact us or schedule an appointment for a consultation. You can also learn more about this topic by reading the Dear Doctor magazine article "Artificial Sweeteners."
By Healthwest Dental Associates
May 13, 2017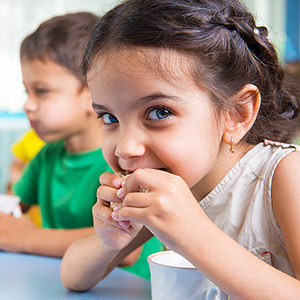 Good nutrition is essential for your child's developing teeth and gums as well as the rest of their body. You do what you can to provide them not just nutritious meals but also healthy snacks for other times of the day.
But once they begin school, you can't watch out for them all the time. They could be away several hours where they might be tempted to make unhealthy snack choices.
What can you do to lessen their chances of unhealthy snacking at school?
Engage with the school and their snack offerings. A set of U.S. Department of Agriculture regulatory guidelines called Smart Snacks in Schools sets minimum nutritional standards for snacks offered on school grounds. These guidelines promote whole grains, fruits, vegetables and low-fat dairy products and limit calories, fat, salt and, of particular importance to dental health, sugar. The guidelines, though, are only a minimum, so join with other parents to encourage your school to exceed those snack nutrition minimums whenever possible.
Educate your child about nutrition. Good nutrition starts at home: it's important not only to offer wholesome foods but to also teach your child why some foods are better for their body (and their teeth) than others. By encouraging a lifestyle of healthy eating both in practice and knowledge, you'll find it easier to set limits on their snack choices away from home.
Send snacks with them to school. If you're unsure your child will make the right choices, especially if they're young, than send snacks with them to school. Be sure, though, what you're sending is as appealing as the school choices. Try a little creativity: popcorn with a zing of cinnamon or cheese; decorative snacks; or easy to eat bite-sized fruit or vegetables. The more they like what you're sending, the less likely they'll choose something else.
In some ways snacking could be the Achilles' heel in providing your child the right foods for good dental health. By following the tips above, though, you can help raise the chances they'll eat the best snacks for strong teeth and gums.
If you would like more information on nutrition and dental health, please contact us or schedule an appointment for a consultation. You can also learn more about this topic by reading the Dear Doctor magazine article "Snacking at School."